45 conferences since 2017 and still going strong
Upcoming Virtual Conference Events
This conference is designed to increase proprietary deal flow by providing an environment that allows attendees to meet virtually with pre-qualified executives who have an investment thesis.
"There is a lot of key, critical knowledge that you gain easily through this. How to put a deal thesis, how to start to begin to talk to some of the PE firms, and how to weed through them. That is something that if you did it on your own would take thousands of hours."
"It is an ideal way to learn more about the mystery of this market. It gives you so many different aspects of Private Equity that you can start to know the right questions to ask these guys, to try to figure out if they're gonna be a good partner for you or not."
"One of the things that BlackmoreConnects™ does very well is provide visibility. Having jumped into the process, I can confidently say you will recoup the money very shortly. You're quickly making progress towards consolidating a deal."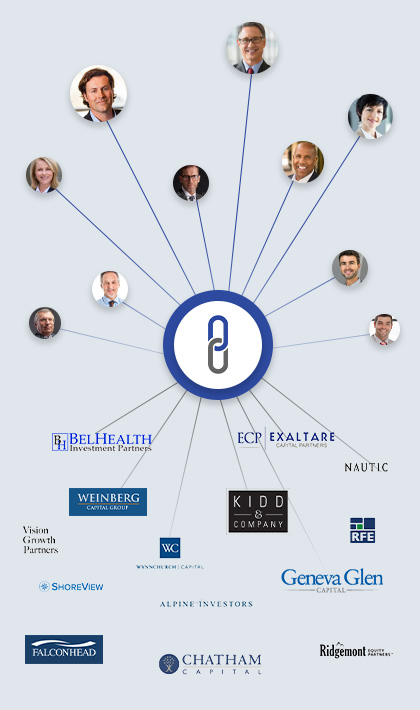 The Association For Private Equity BlackmoreConnects™
We have the bandwidth to do what 99% of lower-middle market firms can't: the time-intensive due diligence to connect you with Private Equity firms within your space of expertise.
Don't take our word for it. Hear what your colleagues are saying...
"Even with my Private Equity experience, I have never seen so many Private Equity senior managers in one room before. I've already walked away with commitments from three private equity people to do further face-to-face"
Douglas Dayton
3 time Private Equity Portfolio CEO
"For me, it has been a very positive relationship with Blackmore and I would recommend this really to any executive that has the idea or is entertaining the idea of getting into Private Equity because it's difficult, it's time consuming, Blackmore can help you blaze a lot of those trails and make some shortcuts that you cannot do on your own."
Larry Hagen
CEO/President, Joint Base International
"What BlackmoreConnects™ does is somewhat unique. If it is not your specialty, why would you try and do it alone? You wouldn't try and ride a horse or ride a bull if you've never had any kind of introduction or training and that's what BlackmoreConnects™ does for Private Equity."
Gary Marshall
CIO, SUNGARD AVAILABILITY SERVICES
Join the Association for Private Equity Today!
Executives must meet certain BlackmoreConnects™ requirements before being granted membership options. To see if you qualify, apply below to get started.
Frequently Asked Questions
What are these events about?