BlackmoreConnects™ – The Association for Private Equity is the ultimate platform for executives who are tired of being a 'wage slave' for a public/private company and seek to secure a role which will provide an equity stake. This is accomplished through education, support, and networking opportunities. Membership within our association will result in the transformation of your vast industry expertise and experience into a desirable asset to private equity firms.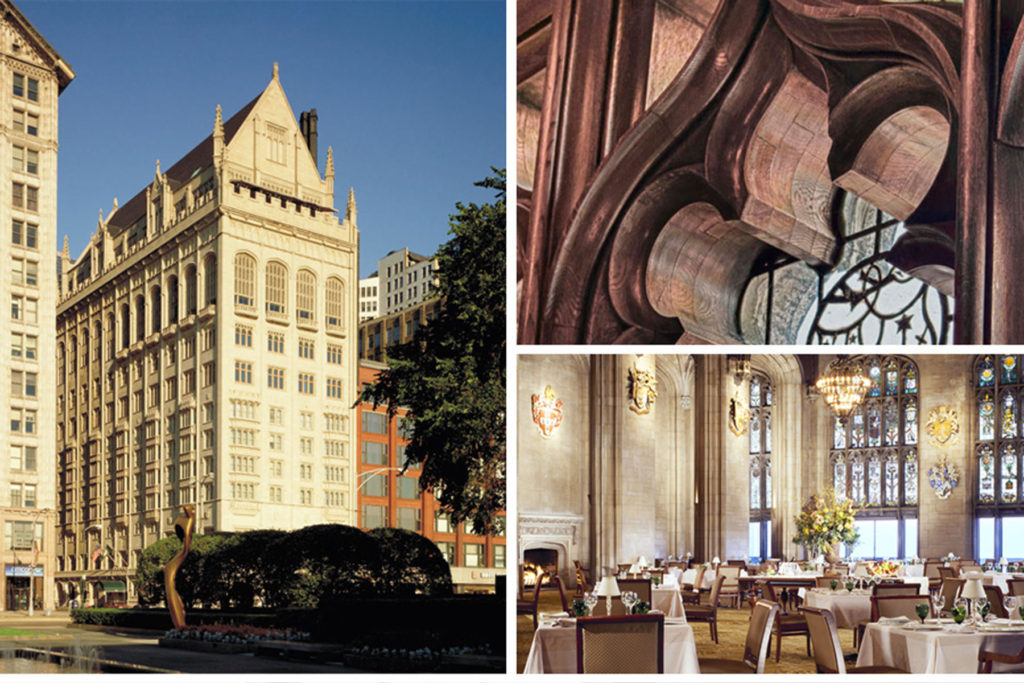 February 7th, 2018
The University Club of Chicago
Chicago, IL, USA
If you've registered for the conference and wish to lodge at the event site, The University Club of Chicago, please be sure to book as soon as possible by going here: https://book.b4checkin.com/chameleon/ucco. Click on 'Groups' at the top. The code for the February 6th/7th block is 6480. Select your arrival and departure dates on the calendar and then continue to book the reservation at a discounted rate. Please keep in mind that the cut-off date for this reserved room block is January 3rd, 2018. After this date you will need to call and check availability.

Important Questions To Ask When Selecting The Right PE Firm Partner
As an executive who has developed or is in the process of developing an investment thesis(a unique idea or angle based upon your industry experience) you will have interacted with an average of 100-200(and in some cases as many as 600) PE firms before finding one that reciprocates your interest. You may be thinking to yourself, "OK, no problem. I'll just do a quick search, throw together a list of contacts and blast an outline of my thesis out to 100-200 firms. Surely one of these will respond!" Unfortunately, this just simply isn't reality in the private equity world.
Throughout the course of a single year, the typical private equity firm will receive an average of 2,500 unsolicited executive resumes. Since a typical firm has approximately fifteen employees and only closes an average of two deals per year, time is a commodity few are able to utilize. In other words, you will rarely, if ever, receive a response let alone secure an introductory phone meeting.
A stellar resume is not an angle in and of itself. Private Equity already knows that you're a fully capable executive with a track record of success -- this is a given. A resume will, however, be noticed based upon a unique angle or idea(investment thesis). This is exactly why each of our new members are immediately assigned to one of our deal partners who support them in the development and refinement of an investment thesis.
Private Equity wants to get to know you on a personal level, your character, as equally as they want to understand your unique angle. which is why we maintain the bandwidth to do what 99% of lower-middle market firms cannot: the time-intensive and exhaustive due diligence necessary to identify the most relevant, desirable and qualified executive leads who have actionable investment theses and assemble them into an environment where they have the opportunity to meet face-to-face with Private Equity representatives.
As an executive member within BlackmoreConnects™ - The Association for Private Equity, your expertise and industry experience will be leveraged, through participation in our 'Backable Exec' process, databases and outreach tools into the qualified candidates with whom private equity firms desperately want to connect.
Full day attendees will walk away having had the prime opportunity to pitch their investment idea(s) in anywhere from 6 -12 guaranteed one-on-one meetings with private equity decision makers.
Participants
U.S. - based private equity firms who operate within the lower-middle market. Industries of investment range from consumer retail to healthcare.
**NOTE: The majority of private equity participants represent firms that consider themselves 'generalists,' meaning they are not beholden to investment within a single industry or industry adjacent.
Sectors
Education, Business Services, Healthcare Services, Media/Publishing, Transportation/Logistics, Marketing Services, Food/Beverage, Food Ingredients, Medical Devices, Engineering Services, Specialty Packaging, Consumer Products/Services, Building Products, Advanced Building Materials, Aerospace/Defense, Water Management/Tech, Financial Services, Automotive Aftermarket, Niche Manufacturing, Industrial Tech, Value-Added Distribution
**NOTE: If you don't see the industry in which you have experience listed above, don't worry! PE firms are always open to expanding areas of investment.
Format
Lunch
Educational Panel Sessions(3 panels with built-in networking breaks)
One-On-One Networking(6 - 12 guaranteed meetings with PE decision makers
Optional Cocktail Hour
Guaranteed one-on-one meetings with private equity decision makers are based upon requests made by the private equity attendees. Each executive attendee submits an investment thesis before the event, which is made available to the private equity attendees for review. The private equity attendees return a short list, ranking the names of executives with whom they're most interested in meeting. The final speed-networking schedule is built out using these rankings as the foundation.
11:30am - 12:00pm

Event Registration at Northwestern Room Entrance

12:00pm - 12:15pm

Working Lunch/Introductory Remarks By Gerald O'Dwyer, Managing Director, Blackmore Partners, Inc.

12:15pm - 1:00pm

Panel 1: How To Pick The Right Private Equity Firm Partner

 

- Questions to Ask

- Actions/Signals to Observe

- Capital

- Big vs. Boutique Firms

 

1:00pm -1:15pm

Networking Break: Leverage yourself in every way possible by making the effort to network with fellow attendees in addition to the participating PE firms. Increase your funnel of contacts by briefly meeting with individuals that you are not scheduled to meet during the speed networking session.

1:15pm - 2:00pm

Panel 2: Debunking Private Equity - Having A PE Partner Will Not Destroy Your Company

 

- Operational control vs. PE Interference

- Investments in business vs. wholesale cost cutting

- Efficient hiring and firing

- Growth/ROI-oriented capital

 

2:00pm - 2:15pm

Networking Break: Leverage yourself in every way possible by making the effort to network with fellow attendees in addition to the participating PE  PE firms. Increase your funnel of contacts by briefly meeting with individuals that you are not scheduled to meet during the speed networking session.

2:15pm - 3:00pm

Panel 3: Understanding How/What It's Like To Work With A PE Investor

 

- Different styles between firms

- Communication

- Board Meetings

- Operational vs. strategic influence

- Introductions

- 100-day plan

- Budgets

 

3:00pm - 3:30pm

Networking Break: Leverage yourself in every way possible by making the effort to network with fellow attendees in addition to the participating PE PE firms. Increase your funnel of contacts by briefly meeting with individuals that you are not scheduled to meet during the speed networking session.

3:30pm - 6:30pm

Speed Networking Session Between Private Equity Decision Makers And Executive Attendees

6:30pm

Conference & Network Event Concludes